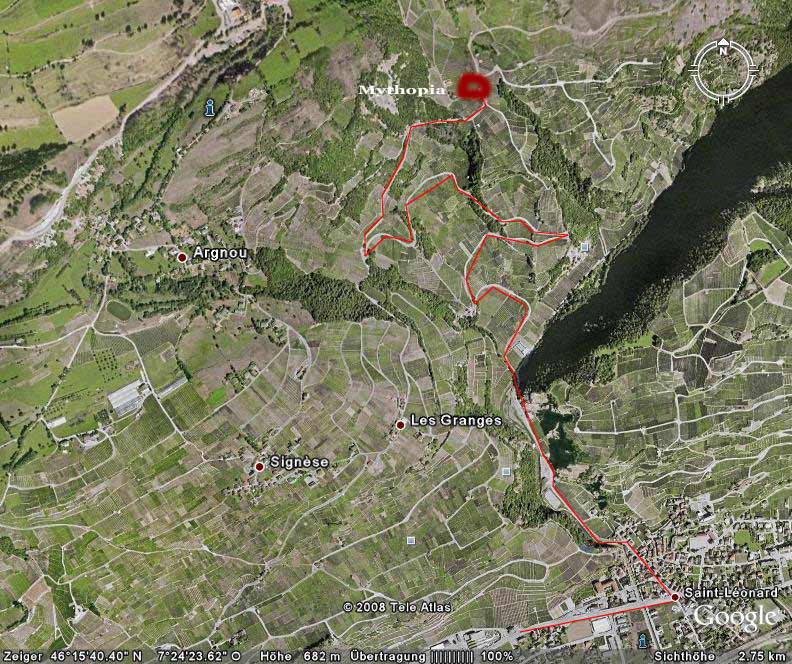 Exit from the Highway at Sion Est and take the national road into the direction of Brig until the village St. Leonard.
Au milieu du village, tournez à gauche dans la Rue Centrale.
Après 250m, tournez très légèrement à gauche dans la Rue du Stand direction d'Ayent.
Après 500m vous passez à gauche d'une petite chapelle et vous commencez à monter dans les vignes.
Après 3,5 km, vous arrivez sur en petit plateau ou vous trouvez quelques granges et une place de parc.